Editorial Board profiles
Guohua Li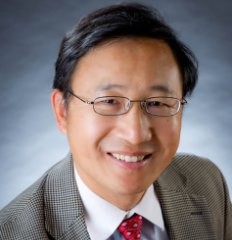 Guohua Li, MD, DrPH is the Finster Professor and the founding director of the Center for Injury Epidemiology and Prevention at Columbia University. He received his medical degree from Beijing Medical University and his doctoral and post-doctoral training in injury epidemiology at Johns Hopkins University. Dr Li is interested in population-based, injury-related, and policy-oriented studies that encompass innovative methodology and complex data systems. He has published extensively in the field of injury epidemiology and prevention and is credited with developing the decomposition equation linking injury mortality to case fatality, incidence density and exposure prevalence, and the FIA Score for predicting fatality in aviation crashes. He also made seminal contributions to the development of the multiphase approach to age-period-cohort modeling, a semi-parametric technique for estimating cohort effects in contingency table data. Dr Li is a Guggenheim Fellow and a recipient of the Kenneth Rothman Epidemiology Prize and the John Paul Stapp Award from the Aerospace Medical Association.
Charles DiMaggio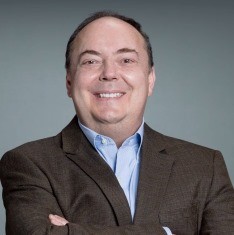 Charles DiMaggio is an injury epidemiologist and professor of surgery and population health at New York University School of Medicine in the division of trauma and surgical critical care. His NIH and CDC-funded work includes describing and analyzing the epidemiology of pediatric pedestrian injuries and the effectiveness of the national Safe Routes to School Program, conducting surveillance to track and explain the behavioral health effects of the terrorist attacks of September 11th, 2001 in New York, and investigating the developmental and behavioral effects of anesthesia on young children. He has worked on a variety of public health related issues including bioterrorism preparedness, syndromic surveillance, and health disparities, and has an active interest in the epidemiological application of Bayesian and spatial models to population health using large data sets.
Barbara Lang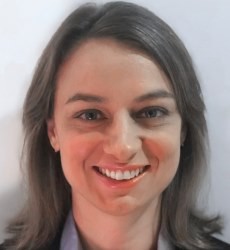 Barbara Lang, MPH, is the administrative director of the Center for Injury Epidemiology and Prevention at Columbia University and the Managing Editor of Injury Epidemiology. Barbara has eleven years of research program support experience in the university setting, and has provided technical and editorial support for more than thirty peer-reviewed publications. In addition, Barbara has assisted with the editorial coordination of several academic texts, including Injury Research: Theories, Methods, and Approaches (2012) and The Handbook of Veterinary Anesthesia (2006). Barbara received her Bachelor of Science degree from The Ohio State University and her Master of Public Health degree in Health Policy and Management from the Columbia University Mailman School of Public Health.

Susan Gerberich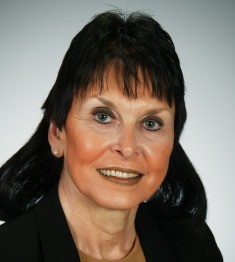 Susan Gerberich, PhD, MSPH is the Leon S. Robertson Professor in Injury Prevention, Mayo Professor of Public Health, and Former Director, Midwest Center for Occupational Health and Safety Education and Research Center, University of Minnesota (2007-2019). Within the Center, she developed and currently directs the Occupational Injury Prevention Research Training Program, the first such program in the country. She also serves as Co-Director of the Regional Injury Prevention Research Center and Center for Violence Prevention and Control. Dr Gerberich received a Master of Science degree in Public Health, and a Doctorate in Environmental Health, with emphases in injury epidemiology and biostatistics, from the University of Minnesota. Her teaching and research career has spanned the realm of injury-related problems, including population-based studies at the state, regional, and national levels, ranging from sports injuries to occupational injuries and violence. She has served as Principal Investigator for studies that applied advanced epidemiologic methods, including several large population-based efforts addressing injuries among agricultural operation household members and studies of occupational violence against nurses and teachers/educators. Dr Gerberich is the recipient of the Excellence in Science Award and Distinguished Career Award from the American Public Health Association, Injury Control and Emergency Health Services Section and, was recently admitted as a member of the Academy of Distinguished Teachers by the University of Minnesota.
Stephen W. Marshall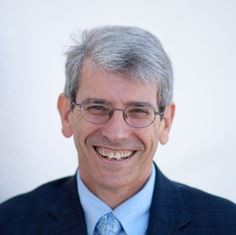 Stephen W. Marshall, PhD, is a Professor of Epidemiology in the Gillings School of Global Public Health at the University of North Carolina at Chapel Hill (UNC). He is the Director of UNC's Injury Prevention Research Center, and has served as Director since 2011. He is also Interim Director of the North Carolina Institute for Public Health, and faculty in Matthew Gfeller Sports-Related Traumatic Brain Injury Center and Center for the Study of Retired Athletes. He previously served as Research Director for the Datalys Center for Sports Injury Research and Prevention. His research interests include opioid use disorder and overdose, sports-related concussion, sports injuries and related musculoskeletal conditions, road traffic injury, military health, occupational injury, suicide, partner violence, and social inequality. His methodologic interests include methods for the rigorous evaluation of policy and practice interventions, assessment of modification, time-dependent survival analysis and longitudinal data analysis, causal inference, and applied systems thinking. He has a strong commitment to applied epidemiology and the translation of research findings into evidence-informed prevention. To that end, his professional network includes a diverse range of injury and violence prevention professionals, including injury researchers, clinicians, public health practitioners, and prevention-driven community advocates.

Matthew Miller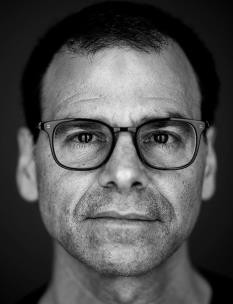 Dr Miller is Professor of Health Sciences and Epidemiology at Northeastern University, Adjunct Professor of Epidemiology at the Harvard School of Public Health, and Co-Director of the Harvard Injury Control Research Center. Dr Miller is an expert in injury and violence prevention. His research encompasses intentional and unintentional injury, with an emphasis of firearm related violence and suicide prevention that focuses on nature of the agent of injury and the contextual aspects of the physical and social environment that can be modified to prevent death and reduce injury severity without necessarily affecting underlying behavior. In addition to empirical work in injury prevention, Dr Miller's scholarship includes pharmacoepidemiology and work on the fundamental and often unrecognized tension between research and therapy in clinical trials. Dr Miller is Assistant Editor of the journal Injury Epidemiology and a recipient of the Excellence in Science Award from the American Public Health Association. Dr Miller teaches research methods at Northeastern.